Are you interested in studying in the Ireland?
"Elevate Your Education in the Cradle of Academia: Study in the Ireland
We are happy to help you 24/7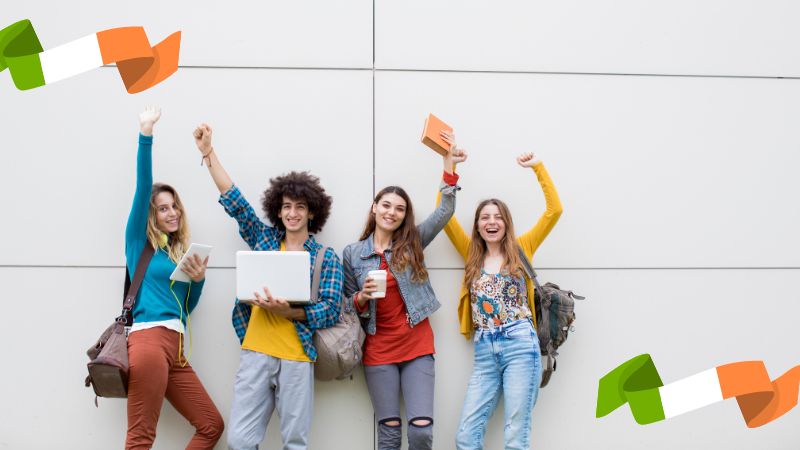 Study in Ireland, Abroad Consultants in Hyderabad – TrioSpace Overseas. With a particular emphasis on helping students pursue higher education in Ireland. Ireland is known for its friendly atmosphere and vibrant music and arts scene. Its universities are gaining international recognition for their quality education and research programs. Choosing Ireland for education means experiencing a warm and welcoming environment while gaining access to top-notch academic opportunities.
The oldest University to Study in Ireland is Trinity College Dublin which was founded in 1592. The largest University to Study in Ireland is University College Dublin, which has over 20,000 students across it's 35 schools. Ireland Education has World Class Standards, world-class research opportunities in world-leading programs and World leading companies located in Ireland. Ireland is the Only English Speaking Country in the Euro Zone. Ireland has four International Airports – Dublin, Shannon, Cork and Belfast and five regional airports and is well serviced by international and regional flights. It has well developed infrastructure and Dublin is well connected to all parts of the world and hence this is one of the reasons why companies choose to invest in Ireland.
Ireland's education system is known for its friendly and supportive environment. Irish universities offer programs that emphasize employability and practical skills. Study in Ireland provides students with a well-rounded education and a warm, welcoming community.
Student Employment and Cost of Living
Ireland provides a warm and friendly student life experience. Irish universities emphasize a sense of community, and you'll have opportunities to engage in cultural festivals, traditional music sessions, and outdoor pursuits. The country's landscapes are perfect for scenic hikes and exploring its rich history and folklore.
Post-Admission Visa Process to Study in Ireland:
Study in Ireland, international students who have received admission offers typically apply for a student visa. This process includes providing proof of enrollment, financial capacity, and health insurance coverage. Students can complete the visa application at the nearest Irish embassy or consulate in their home country. Study in Ireland Abroad Consultants in Hyderabad – TrioSpace Overseas will help you in the complete process of your admission.
Types of Visas in Ireland:
Ireland offers student visas for international students. After completing your studies, you can explore the Critical Skills Employment Permit and the General Employment Permit for skilled workers. Study in Ireland – Ireland also has family reunification visas and other immigration options for those looking to settle in the country.